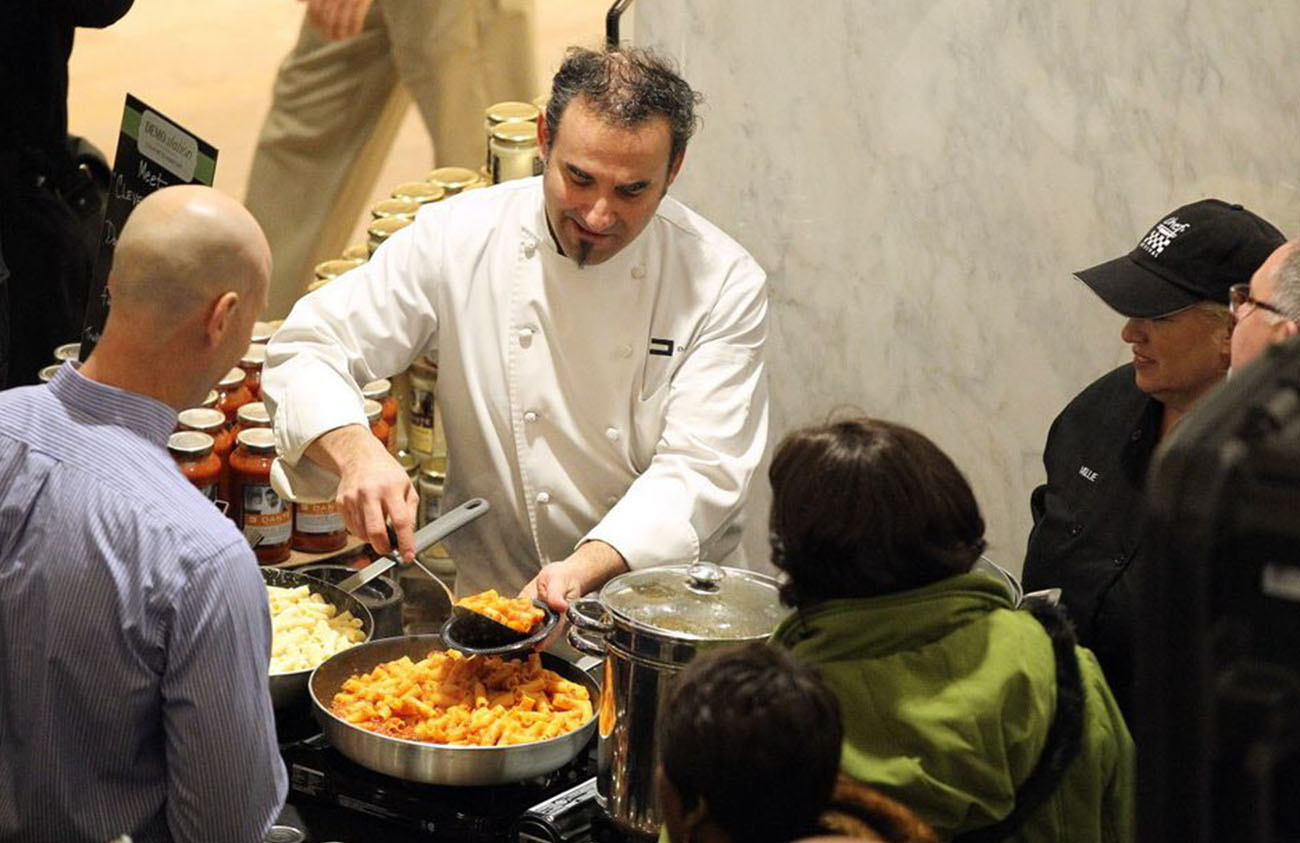 DANTE: Chef Products Sold Retail
The line of Dante Pasta Sauce products includes Truffle Crema, Simple Marinara, and Sausage Ragu. The red sauces are sold in 24-ounce jars, while the cream-based Truffle Crema is available in 15-ounce jars.
Chef Dante Boccuzzi serves up samples of pasta dressed with his signature brand of pasta sauces during the grand opening of the new Heinen's grocery store in downtown Cleveland on Wednesday, Feb. 25, 2015.