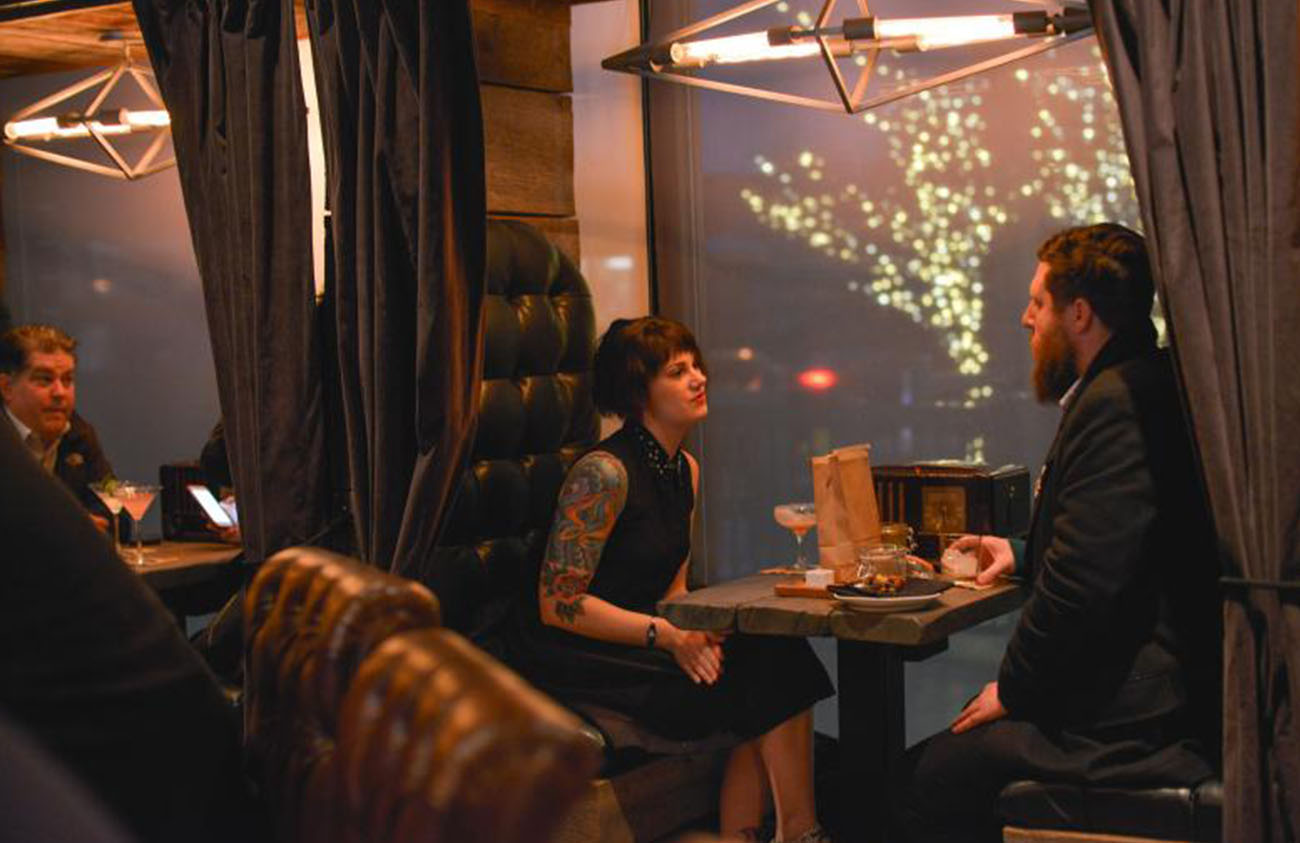 NORTHSIDE SPEAKEASY: The Secret's Out
The Northside Courtyard by Marriott may host the only post-Prohibition bar in the country with two hidden entrances.
The Northside Speakeasy, on the ground floor of the new Marriott at 41 Furnace St. in the Northside Arts District, this month celebrated its grand opening, making it safe to reveal a clue about gaining entry — everything is not as it seems at either the street entrance, a Prohibition Era newsstand and apothecary, or the old London-style, red phone booth in the hotel's Bistro lounge.
Like the secretive bars during Prohibition, the way into the Northside Speakeasy is hidden in plain sight.