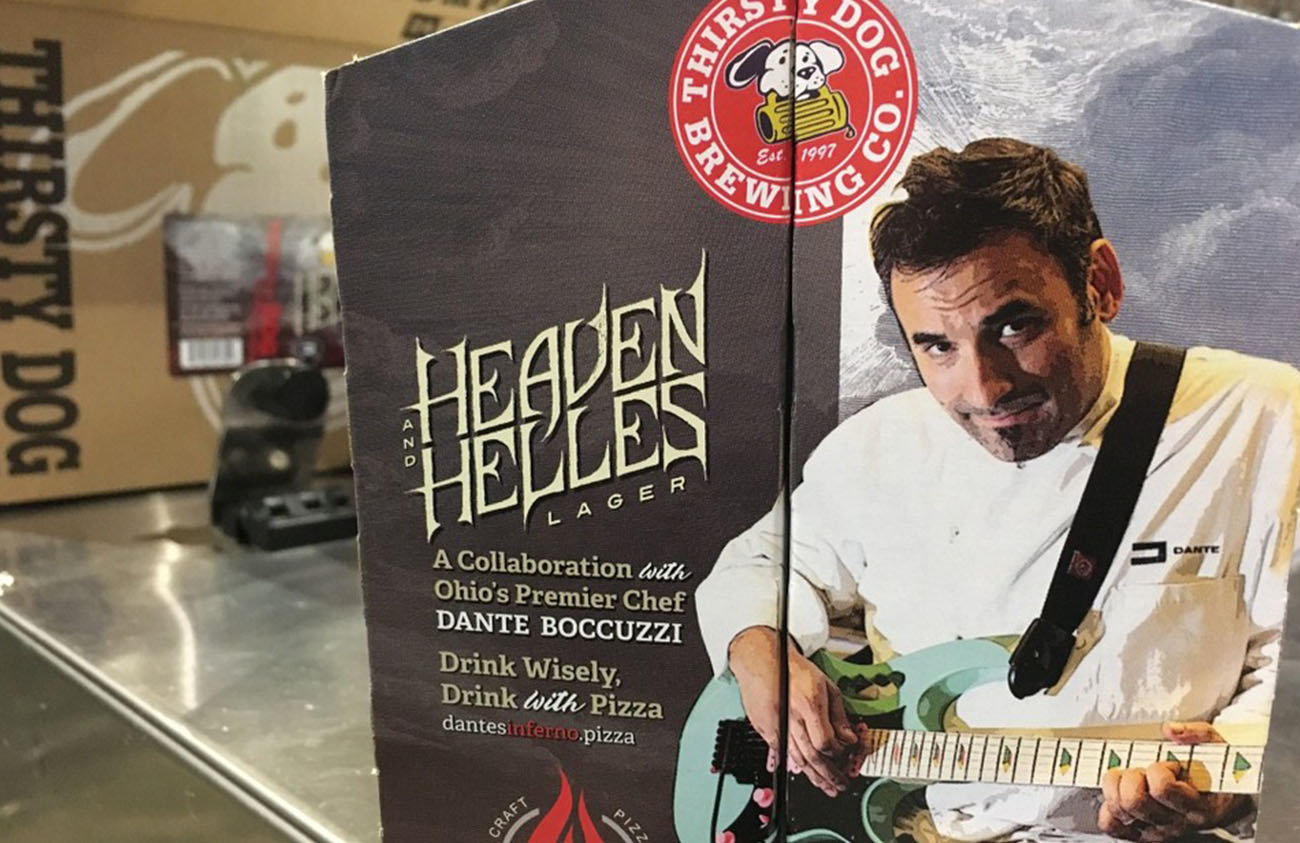 DANTE: Thirsty Dog Heaven and Helles
Pairing restaurateur Dante Boccuzzi and Thirsty Dog Brewing Co.'s John Najeway probably was inevitable: One knows pizza, one knows beer, and the two have put their heads together and created Heaven and Helles, a lager that was bottled for the first time on Wednesday.
Finding the right brew to fit the pizza-and-beer marriage meant some first-hand tasting. Boccuzzi and Najeway munched on 15 types of pizzas and went through eight beer styles. In the end, the Helles was chosen for its quaffability.
"It's nice because we don't have a Helles in our portfolio," Najeway said. "It's light enough to have more than one beer with your pizza." The beer is 4.8 percent alcohol and will be a year-round offering. It has been on draft in Boccuzzi's restaurants but not bottled until Wednesday.