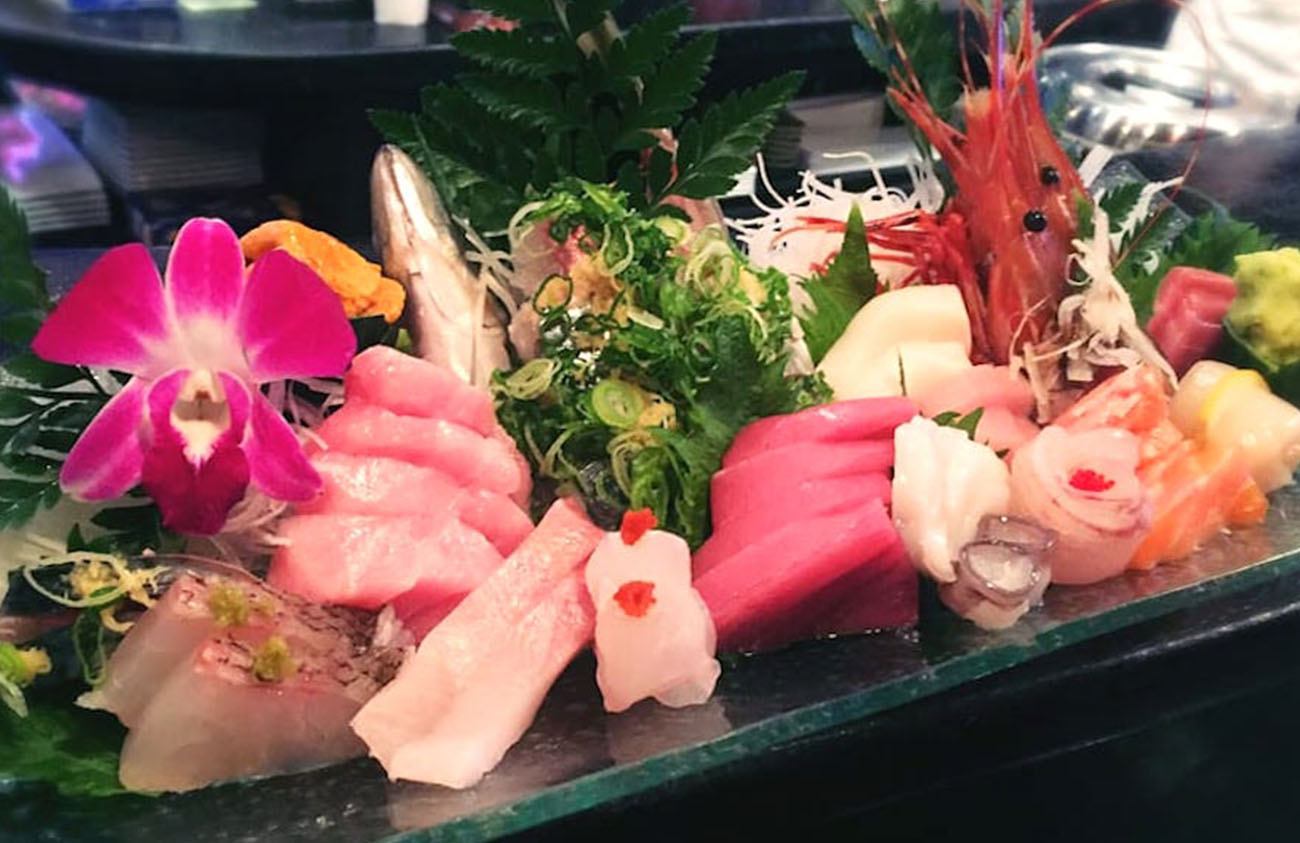 GINKO: One of Cleveland's Best Spots to Indulge in Sushi
Topping the list is the tucked-away Ginko, a Dante Boccuzzi-owned sushi joint downstairs from the well-known area chef's eponymous Dante restaurant. Located at 2247 Professor Ave. in Tremont, Ginko is the top-rated high-end sushi spot in Cleveland, boasting 4.5 stars out of 240 reviews on Yelp.
The intimate space has a colorful mosaic wall, long counter and only a handful of tables. Start off with spicy scallop chips, blistered shishito peppers or truffled miso soup with lobster. Notable sushi offerings include the Ginko roll (tuna, salmon, hamachi, avocado, cucumber, kaiware sprouts and more) and the Zeppelin (whitefish, tuna, wasabi mayo, salmon, avocado and cucumber). Or let chef Noma-San craft your meal with the five-course omakase tasting, with fish flown in from Japan's Tsukiji Fish Market, per Ginko's website.