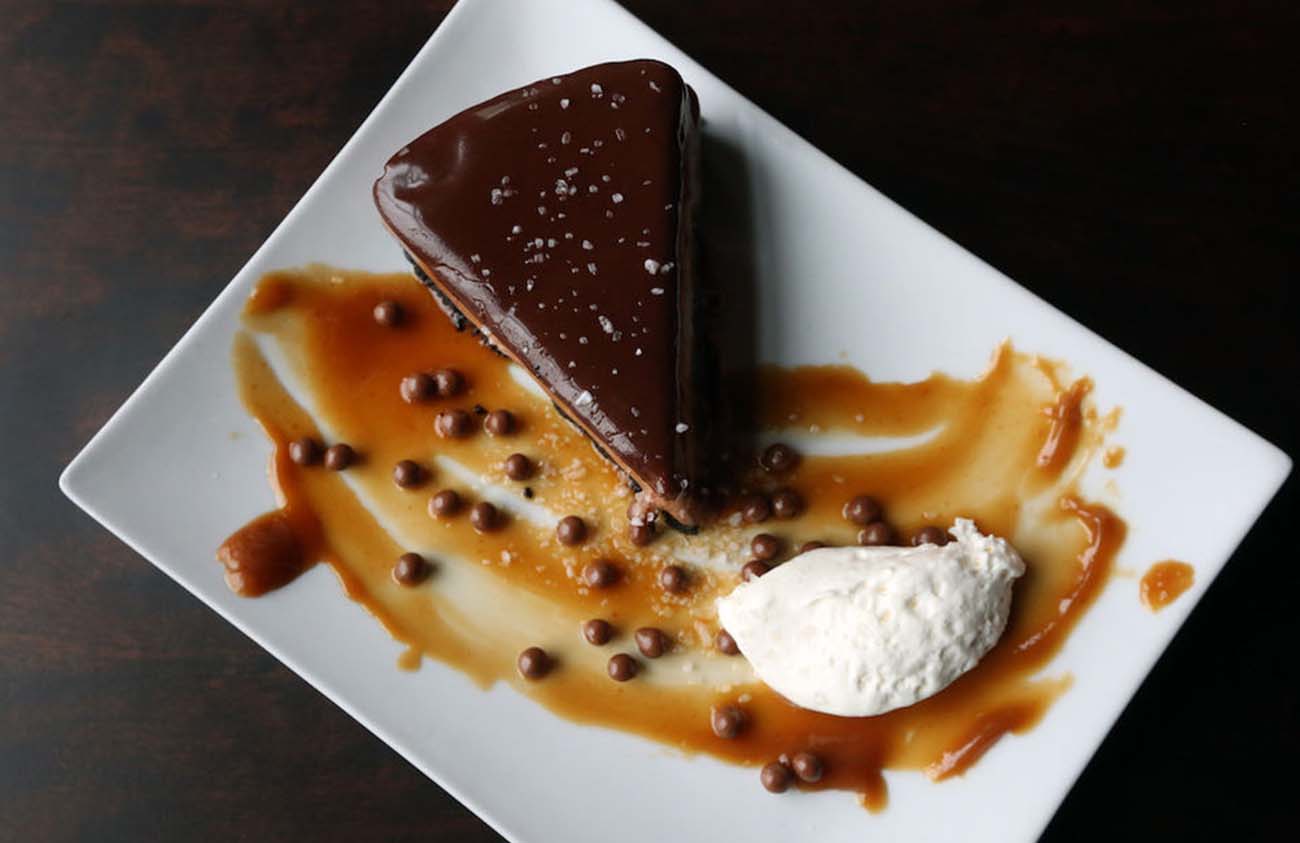 DBA: Southern Outpost for CLE Chef
Not many Cleveland chefs have a strong reach into Akron. But in 2011, when Chrissie Hynde of The Pretenders closed her ambitious four-year-old VegiTerranean vegan restaurant in the city's Northside development, rock music fan Dante Boccuzzi headed south, mounted a red guitar on swanky black walls and took over the menu.
For years it was one of the best, if not the best restaurant in Northeast Ohio. I liked it better than his flagship in Tremont. Boccuzzi wasn't on site much, but it was as if his appointed ambassadors were always trying to upstage the boss with his own recipes. All the founder's signatures were there, just polished with the act of trying harder: great attention to luxurious meat textures, elegant French and Italian influences, all on a menu with some portion-sized and customizable variations. Only here they were served in smaller, often more intimate dining areas.