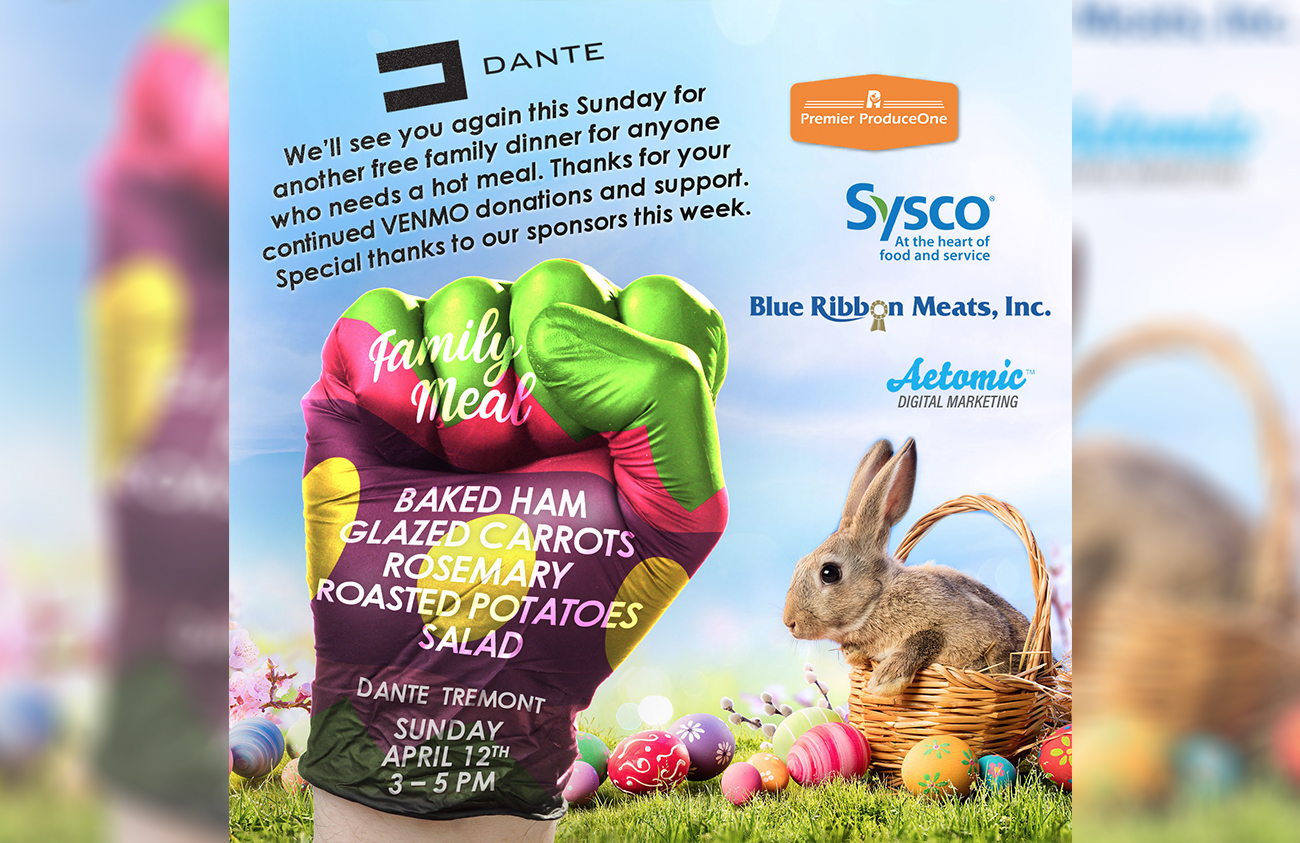 FREE FAMILY MEAL SUNDAY APRIL 12TH
This Sunday Dante will offer free family dinner for anyone who needs a hot meal.
Sunday, April 12th
Pickup 3-5pm
Family Dinner
Baked Ham
Glazed Carrots
Rosemary Roasted Potatoes
Salad
Please VENMO Dante Boccuzzi with your support and donations.
Special thanks to all of our sponsors.
SYSCO
BLUE RIBBON MEATS
PREMIER PRODUCEONE
AETOMIC DIGITAL MARKETING