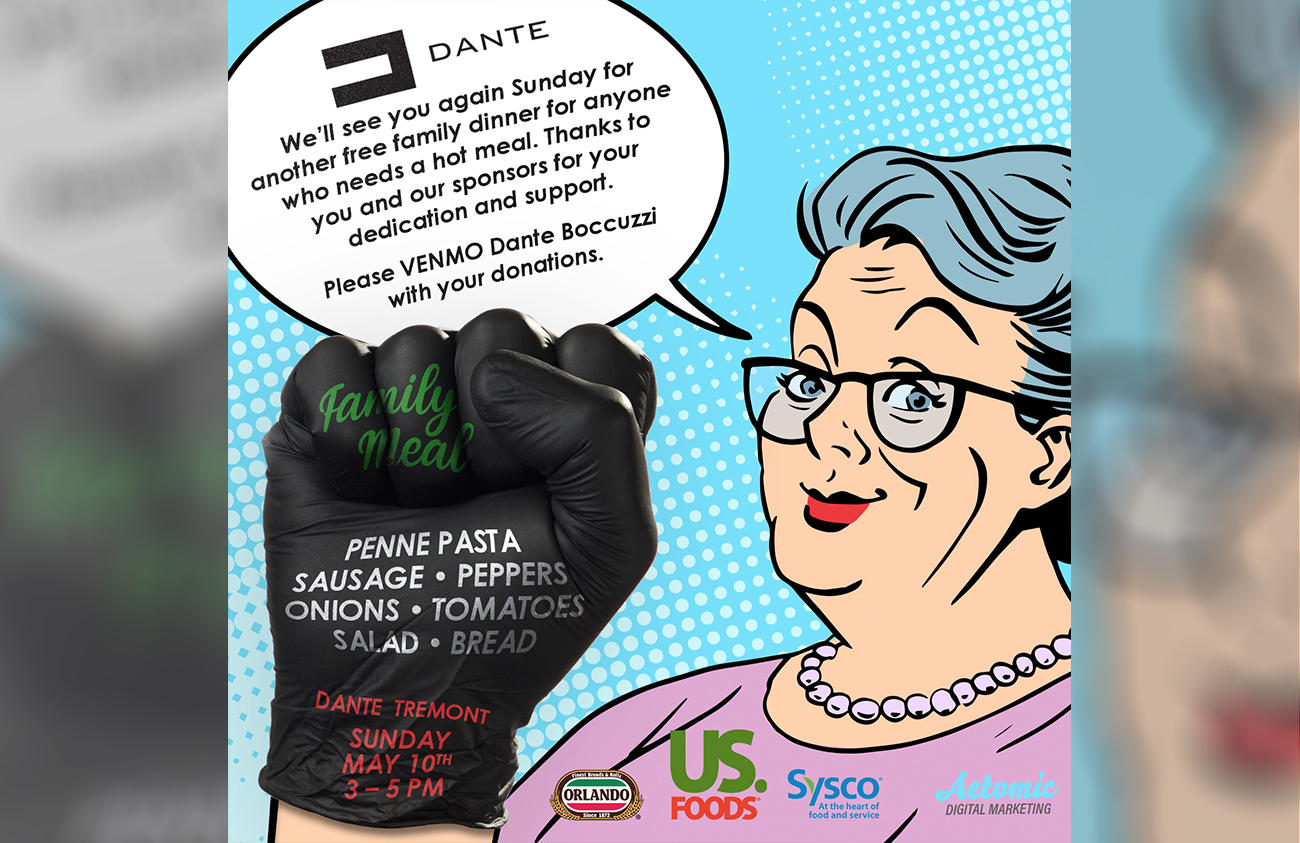 FREE FAMILY MEAL SUNDAY MAY 10TH
This Sunday Dante will offer free family dinner for anyone who needs a hot meal.
Sunday, May 10th
Pickup 3-5pm
Penne Pasta with
Sausage • Peppers
Onions • Tomatoes
Salad & Bread
Please VENMO Dante Boccuzzi with your support and donations.
Special thanks to all of our sponsors.