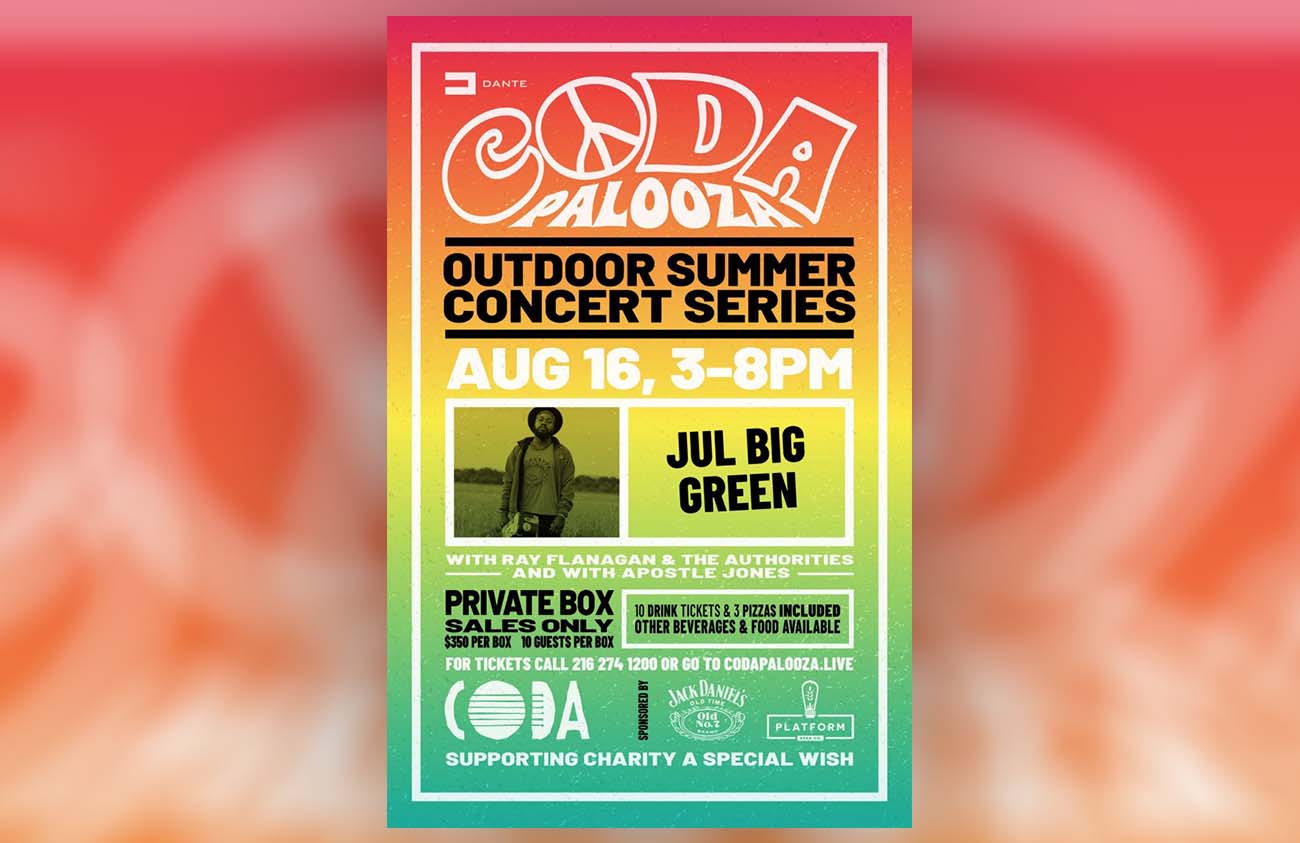 CODAPALOOZA: Outdoor Concert – August 16th
Located right in the Dante parking lot, Codapalozza Summer Concert Series will offer Private Boxes for 10 guests ($150-$250 per box).
Your box will include 10 Drink Tickets & 3 Pizzas.
Happening Sundays from 3-8pm starting August 16th.
Part of the proceeds go to A Special Wish Foundation. Special thanks to our sponsors Jack Daniels and Platform Beer Co.
Dates: August 16 & 23 / September 6 & 13